---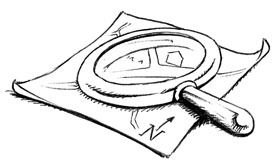 In Tuscany, in the province of Siena, in the municipality of Chiusi, mid-way between Florence and Rome. We are near hill-top towns such as Cortona, Montepulciano, Pienza, San Casciano dei Bagni as well as Lake Trasimeno.
Poggi al Lago are perfectly located for short excursions in the provinces of Arezzo, Perugia and Siena.
Day trips to Florence and Rome can be done very comfortably by taking the train from Chiusi Station and in about an hour and a half you are in the historical centre of either of the two cities.
Googlemaps
Azienda Agricola Poggio Pilella - Località Pilella, 26 - I-53043 Chiusi (SI) - Toscana - Italia - P.I.: IT00923390520
Cell: +39-339-1675588 - E-mail: poggiopilella@poggiallago.it

---
Azienda Agricola Sant'Andrea - Località Palazzuolo, 23 - I-53043 Chiusi (SI) - Toscana - Italia - P.I.: IT00388090524
Cell: +39-347-3336603 - Tel: +39-0578-222123 - E-mail: santandrea@poggiallago.it